Emigration guidance for farmers is one of the services Edze Agra can offer you. We can assist you with the purchase of your dream location, to then support you in the business affairs of your company. The communication and negotiation with investors is a part of our services.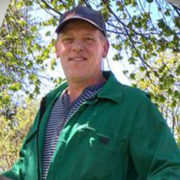 "In October of 2015 we approached Edze Agra and discussed our plans. We've always had the dream to start our own dairy farm in a foreign country, for some years we were orienting ourselves in Sweden. Several times we have been close to a purchase, but for different reasons it always fell through. From the beginning, Edze Westra said he would look critically alongside us and that he did. The various trips to Sweden where we determined a strategy with Edze Westra have led to the purchase of our own perfect dairy farm. Since May of 2016 we are milking a small 400 dairy cows in Sweden with the possibility to expand up to 600 dairy cows. Edze supervised intensively, from setting up a business plan to arranging financing from the bank. The thoroughness and clear way of communicating we appreciated greatly. We are very enthusiastic about the guidance and assistance Edze has provided us and recommend his services to anyone."
Edze Agra has contacts in many countries and because of this has a large network. Are you still looking for a suitable location or have you already found one? Whether it is in Eastern Europe or in Scandinavia, through our network we can assist in information gathering.
Edze Agra is not afraid to work with you during the difficult period right after your immigration. We provide support in practical, as well as theoretical matters on different levels. This allows you to request Edze Agra's assistance to organize your first harvest or to rapidly establish a plan to improve your livestock.